Regular price
Sale price
$8.47 USD
Unit price
per
Sale
Sold out
Product advantages:
1. Good toddler shoes and socks pay attention to every detail
2. Non-slip shock absorption, socks wrapped with TPE material socks to protect the baby's feet, so that mothers can rest assured of soft sole
3. It's easier for babies to learn to walk. The elastic ribbed design of the socks is suitable for tightness and not easy to fall off.
Product introduction:
Children's socks material: pure cotton (95% and above)
Tube height: short tube
Packaging form: independent packaging
Children's socks category: Floor socks
Children's socks craft: Jacquard
Children's socks function: sweat absorption, deodorant
Color: leather pink rabbit, coffee fawn, big red sandfish, natural yellow lion, blue fox
| US | EUR | UK | AUS | JPN | KOR |
| --- | --- | --- | --- | --- | --- |
| 7 | 23 | 6 | 6 | 140 | 140 |
| 7.5 | 23.5 | 6.5 | 6.5 | 143 | 143 |
| 8 | 24 | 7 | 7 | 146 | 146 |
| 8.5 | 24.5 | 7.5 | 7.5 | 152 | 152 |
| 9 | 25 | 8 | 8 | 156 | 156 |
| 9.5 | 26 | 8.5 | 8.5 | 159 | 159 |
| 10 | 27 | 9 | 9 | 165 | 165 |
| 10.5 | 27.5 | 9.5 | 9.5 | 168 | 168 |
| 11 | 28 | 10 | 10 | 171 | 171 |
| 11.5 | 29 | 10.5 | 10.5 | 178 | 178 |
| 12 | 30 | 11 | 11 | 181 | 181 |
| 12.5 | 30.5 | 11.5 | 11.5 | 184 | 184 |
| 13 | 31 | 12 | 12 | 191 | 191 |
| 13.5 | 31.5 | 12.5 | 12.5 | 194 | 194 |
Packing list: Socks*1 pair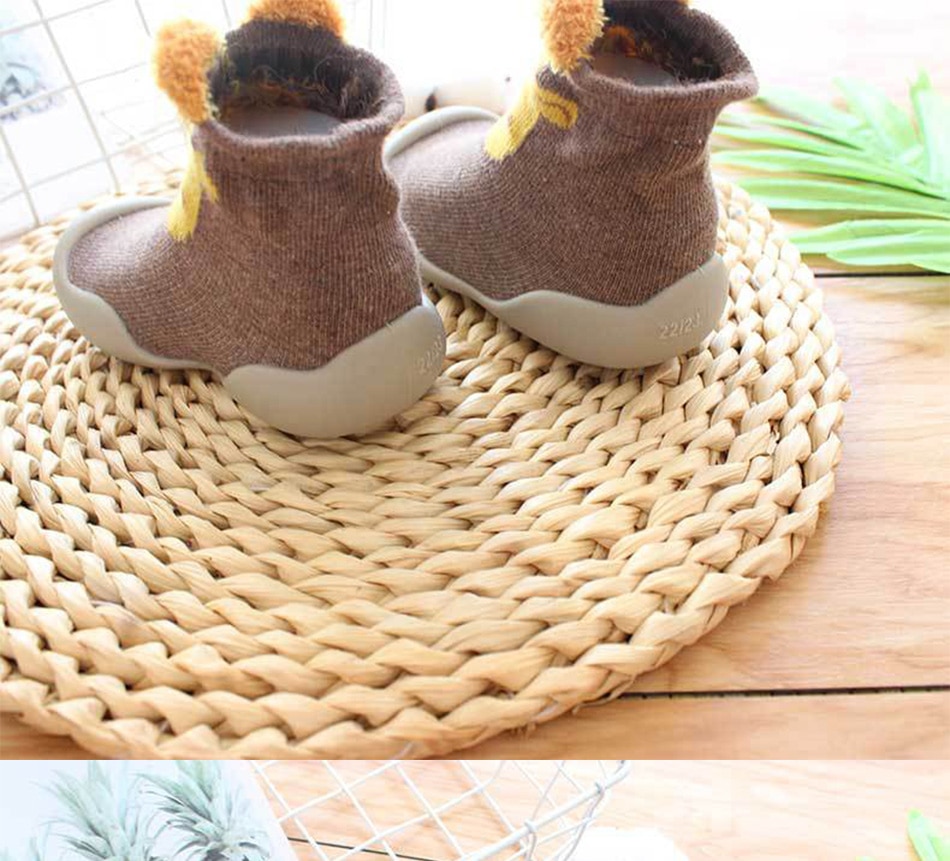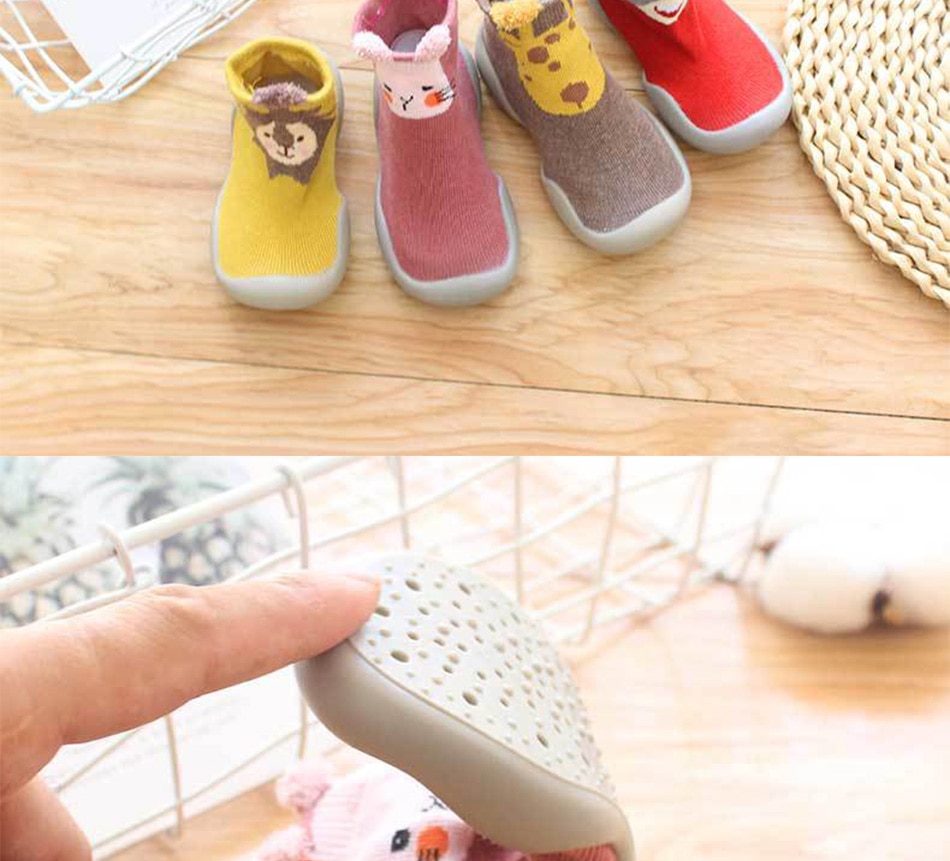 Share
View full details